Common Cat Care Expenses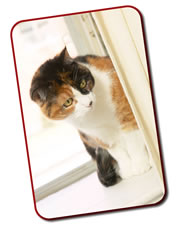 Many first time cat owners falsely assume that cats are inexpensive animals to care for. In truth, cats can be quite expensive to care for, especially if the cat has
any existing health issues. There are common cat care expenses that every future pet owner needs to consider before bringing a new cat into the household.
Basic Cat Care Expenses
Before bringing a new kitten or new cat into one\'s home, there will be some
preliminary purchases a future pet owner needs to make. To ensure that a cat
remains healthy, the proper foods and supplements will need to be purchased. It
may be necessary to buy dry food or canned food or a combination of both
depending upon the cat, the cat\'s age, and the cat\'s health. Special foods may
be required for cats with health issues like diabetes too. A feeding and watering
bowl will also be required. If the pet owner is not sure what foods might be best
for a feline, speaking with a vet is recommended.