Should You Declaw a Cat?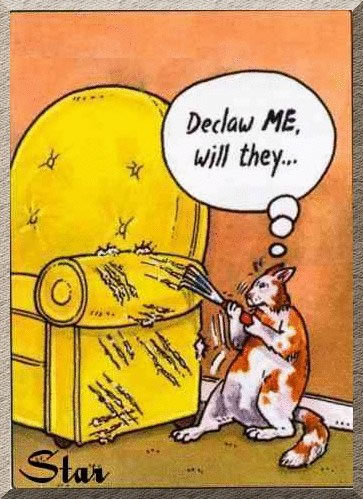 Many cat owners pose the question as to whether or not they should declaw their pet cat. Actually, there are a number of excellent reasons that one should not consider the act of cat declawing. Further, there are now alternatives that pet owners can turn to instead of declawing cats: alternatives that are both safer and humane.
What is Declawing?
When a pet owner has a pet cat declawed the claws of the cat are purposefully removed by a veterinarian. Usually, only the front claws on the feline\'s front paws are removed, and the claws remain intact in the cat\'s back paws. Declawing is not recommended for kittens, and cats need to be of a certain age before they can be declawed. There are some risks associated with declawing one\'s adult cat which include the risk of severe infection and considerable postoperative pain as well.
Felines Need Their Claws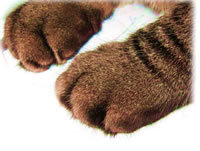 While a pet owner may find a cat\'s claws nothing more than a nuisance, in truth, all felines need their claws. This is particularly true if the cat is allowed to roam about outside of the pet owner\'s home. Claws are the cat\'s natural, primary source of defending itself and without them the cat can do little more than bite a predator. In addition, when a feline is left with the single defense of biting, this defense may later be used on humans to warn them to keep away or to announce the cat\'s unhappiness with a situation or environment.
The use of claws is part of natural cat behavior and claws are critical to cat health. Claws are not only used for scratching of objects, but a feline will also use claws to deal with various skin irritations, to clean its fur coat properly and to maintain proper grooming. By having the front claws of a cat surgically removed, the pet owner minimizes the feline\'s overall ability to groom itself appropriately. Felines also rely on their claws in order to get to elevated places: while a cat might jump up onto a couch or chair, it also uses its front claws in order to grip material if the cat should fall a little bit short in its jumping abilities. The ability to grasp material, if lost, can result in long distance falls for the feline from elevated levels. If this happens, the cat can be injured during the fall; it is a myth that cat\'s always land on their feet.
Friendly Cat Care Alternatives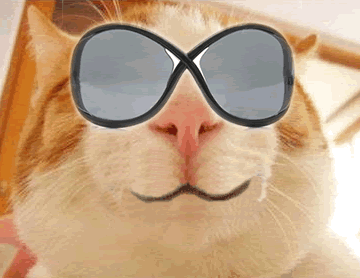 There are now cat supplies and cat products which prove to be excellent alternatives to declawing a pet cat. Small caps made of vinyl can be glued over the cat\'s natural claws which will minimize the cat\'s scratching ability without taking the cat\'s claws completely away from the cat. The latter caps can be applied in a few minutes time and require replacement every few weeks. Claw caps are a far friendlier way to deal with cat scratching issues. One final alternative that pet owners can implement is to keep the cat\'s claws trimmed at all times: this will minimize the damage a cat can cause when clawing that things that should not be clawed.